Adani Eclipses Budget for the Markets | Weekly Stock Market Update 5 Feb
---
Adani Eclipses Budget for the Markets | Indian Stock Market Weekly Update 5 Feb 2023
---
The last week was nothing short of a rollercoaster ride with 3 key events, the unravelling of Adani Enterprises' growth story, the announcement of the union budget 2023 and the FOMC meeting. So we get it if you were not able to catch up with everything that happened in the markets last week. Let's catch up on all that happened in the last 6 days in 6 minutes in the weekly stock markets update.
The union budget was announced on Feb 1, and Nirmala Sitharaman announced a good budget focussing on the long-term sustainable growth of the economy. The budget had something for everyone – better tax brackets for the middle class, lower surcharges for the HNIs, a boost for the infrastructure and tourism industry, upskilling opportunities for youth and a focus on green energy for sustainable development. The markets were supposed to respond well. But something stole her thunder – Adani's stocks took another nosedive. Let's back up a little bit to give you an idea of what has happened in the week so far.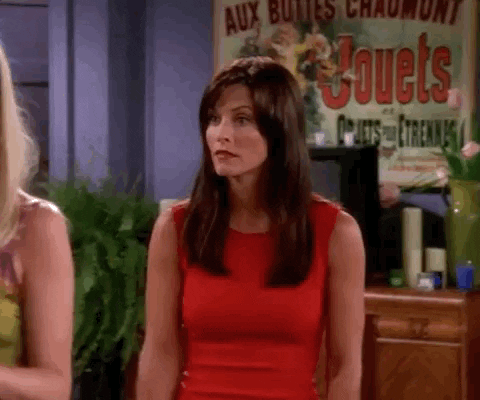 ---
The Adani Fiasco
In our last newsletter, we saw that Adani had given a 413 page rebuttal to the Hindenburg allegations. But in this last week, Adani stocks have been hitting lower circuit after lower circuit causing volatility in the market.
31st Jan: All seemed hunky-dory when Adani's ₹20,000 crores got fully subscribed.
1st Feb: Adani started bleeding once again when Credit Suisse refused to accept the bonds of group entities of Adani. The gains expected post-budget was quickly erased from the market.
1st Feb: Adani called off the FPO as it did not see it morally fit to proceed with the FPO, once the prices had fallen so steeply below the FPO price band.
2nd Feb: Citibank also stopped extending margin loans to its clients against securities of Adani Group.
2nd Feb: BSE and NSE put Adani Enterprises, Adani Ports and SEZ, and Adani Ambuja Cements under additional surveillance measure (ASM) owing to high price volatility in the price of these stocks.
All this while, Adani stocks kept touching new lows, making Gautam Adani fall from the top 3 on the world's wealthiest list to 17th rank according to Forbes.
---
The Bigger Picture
Top five Adani-owned companies – Adani Power, Adani Green, Adani Ports, Adani Enterprises and Adani Transmission – have been borrowing money to invest in the business and fuel growth.  Indian banks have collectively lent ₹81,200 crores to  Adani Group's top five companies. SBI alone has given ₹27,000 crores as loans to the group companies. SBI clarified that its exposure to the group is 0.88% of its total book. All of these loans are backed by cash-generating assets, so it doesn't see a challenge in Adani group servicing its debt.
LIC was also in focus this week as LIC holds a 4.23% stake in the flagship Adani firm, while its other exposures include a 9.14% stake in Adani Ports and 5.96% in Adani Total Gas. But when you look at the insurance giant, all this stakeholding only reaches an exposure of less than 1% of its total investments in the Adani group.
---
The Budget tightrope
This being the last full budget of the current government, many expected the budget to be a populist one. FM Nirmala Sitharaman did keep the middle class happy with the new income tax structure, but also remained fiscally prudent and made good decisions on where they will spend their money. Most investments viz. infrastructure, tourism and green energy transition would not only lead to a multiplier effect on the growth of the economy but also ensure sustainable growth. Surprisingly, the budget had a cruel surprise for insurance stocks, as the budget proposes to make income from insurance schemes that have premiums higher than ₹5 lacks taxable at the hand of the recipients.
---
While we look at the broader markets in general, they seem to have a see-saw week, where the Nifty fell while Sensex rose. By Friday, the markets were able to overcome the rout in the Adani stocks and were able to end in the green led by gains in banking, financial, auto, and consumer durables. Sensex was up 2.55% and stood at 60,842 and Nifty was higher by 1.42% and stood at 17,854 this week.
---
📈Market Outlook
Nifty
On the daily chart of Nifty, we observe that it is taking support from its 200 SMA level. On the weekly chart, we observe that Nifty is taking support from its short-term moving average level. It indicates the market is at an oversold level but we may still observe some selling from higher levels. Nifty can face resistance around the 17,950 level if it starts trading above then it can touch 18,050-18,200 levels. On the downside, the support is 17,750 if it starts to trade below then it can test 17,550 and 17,300 levels. 
Bank Nifty
On the daily chart of Bank Nifty, we observe that it is also taking support from its 200 SMA level. On the weekly chart, we observe that Bank Nifty is also taking support from its short-term moving average level. We see an oversold position in the charts. In the coming trading sessions if it trades above 41,650 then it can touch 41,900 and 42,200 levels. However, the downside support comes at 41,300 below that we can see 41,000-39,500 levels.
---
Key Results
HDFC's standalone net profit increased 13% to ₹3,691 cr. Revenue from operations rose 29% to ₹15,230 cr.
Britannia Industries has reported a 151% YoY increase in consolidated net profit to ₹932 crores, while its sales grew by 16% YoY to ₹4,101 crores for the December quarter.
IndiGo's profit rose over 1,000% to ₹1,422 cr. Revenue from operations increased 61% to ₹14,932 cr.
Coal India's consolidated net profit rose 69% to ₹7,719 cr. Revenue from operations increased 24% to ₹35,169 cr. Declared interim dividend of ₹5.25 per share.
SBI reported its highest-ever quarterly net profit of ₹14,205 crore, up 68% YoY in Q3FY23.
---
Quick Bites
Automobile companies declared their performance for the month. M&M showed a 37% increase YoY, whereas Bajaj Auto gave a poor show with a 21% decline YOY.
Bank of Baroda will charge a fee of 1% on all credit card rent payment transactions.
Adani Ports acquires a 49.38% stake in Indian Oiltanking Ltd.
RailTel bagged a ₹253.35 cr order from SBI.
The government may sell a part of its stake in Hindustan Zinc by next month
Kalpataru Power has received new orders worth ₹2,456 cr.
Abu Dhabi's International Holding Co (IHC) will invest $400 million in Adani Enterprises
Airtel Africa's profit rose 7.5% to $193 million in the Oct-Dec quarter.
Dixon Technologies is considering setting up a plant for manufacturing open-cell assemblies for TVs.
Balaji Solutions has received SEBI's approval to raise funds through an IPO.
Lupin received tentative approval from the US authority for its HIV/AIDS tablets.
Sun Pharma acquired 3 brands from Aksigen Hospital Care.
Services Purchasing Managers' Index (an indicator of growth in the service industry) fell to 57.2 in Jan from 58.5 in Dec.
India's foreign exchange reserves rose to a 6-month high of $576.76 billion in the week that ended on Jan 27.
India's 8 core industries grew by 7.4% in Dec 2022 vs 4.1% in Dec 2021.
Bank of England hiked its key interest rate by 0.50% to 4% – highest since Oct 2008.
🥳NSE has been ranked as the largest derivatives exchange in the world for the 4th straight year.🥳
---
Sustainability Corner
TVS Motor (Singapore) will acquire a stake in ION Mobility.
Tata Motors is planning to launch CNG variants of Altroz and Punch in India by June 2023.
Hindustan Zinc will invest $1 billion over the next 5 years in converting its diesel-run mining vehicles into electric vehicles.
₹88,198 cr set aside for climate-related actions in the Union Budget would benefit SMEs, EV startups, and battery manufacturers.
TVS Motor Company, whose iQube clocked its best-ever monthly sales since launch in January (12,169 units), is targeting the sale of 1 lac e-scooters in FY23; in addition, it is developing new electric vehicles with power ranging from 5 to 25 kW, as well as an electric 3W.
FM in the budget proposed customs duty exemptions on the import of capital goods and equipment necessary to produce lithium-ion cells for Electric Vehicles.
As per the Economy Survey, India's electric vehicle market will grow at a CAGR of 49% between 2022 and 2030 and it will clock one crore annual sales by 2030 – a 10-fold increase from the million EVs that were sold in CY2022. This market will also create 5 crore direct and indirect jobs.
Mahindra & Mahindra has begun taking reservations for its all-electric XUV400.
Suzuki Motor plans to introduce six EVs in the Indian market by the year 2030, and the company anticipates that EVs and hybrid vehicles would account for 40% of its overall sales.